Lasting Legacy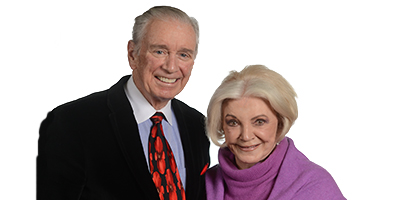 Since moving to Des Moines in 1950, Connie has earned a reputation as a competent, caring and sharing business leader. Under her management Business Publications has grown into Central Iowa's largest publisher of niche products with its flagship publications, the Business Record and dsm magazine, leading the way. While more than impressive, Connie's professional accomplishments only begin to tell the story of impact she has had in the community.
As an engaged leader, Connie generously lends her expertise and leadership to a number of nonprofit organizations. This commitment to community goes beyond the giving of time and talent. Connie, and her husband Frank Fogarty, have chosen to provide ongoing charitable financial support through funds at the Community Foundation. "We give because of the feeling of satisfaction we get from helping others; as well as the pleasure of interacting with others with similar goals," says Connie.
By establishing an endowment fund at the Community Foundation, the couple has ensured a legacy of giving to causes they care about. They have also made a commitment to supporting future needs by working with the Community Foundation to plan a gift to the Better Together Fund after their lifetimes. "We are passionate about giving to organizations that work to get to the core of society's problems and enable people to live independent and fulfilling lives. The Community Foundation is an efficient and effective organization that helps us achieve these charitable goals well into the future," share Connie and Frank.
Connie encourages those around her to dream big. Thanks to the charitable leadership of Connie and Frank, our community will be able to dream big for generations to come.
"The Community Foundation is an efficient and effective organization that helps us achieve our charitable goals well into the future." – Frank Fogarty & Connie Wimer