Forever True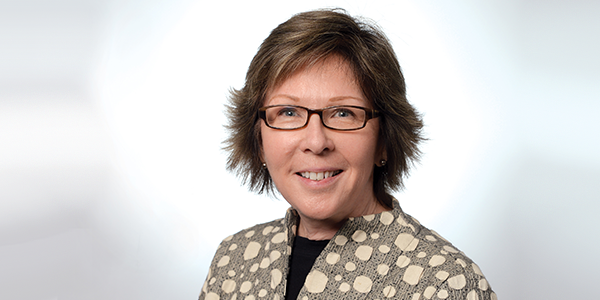 Denise Essman's passion for marketing began as a student at Iowa State University where a lightbulb went on during her first marketing class. This passion evolved into successful marketing communications and research firms operated by Denise and her late husband Al, who received both his bachelor's and master's degrees from ISU.
Given the family's strong ties to the university, Denise wanted to establish scholarships in her family's name. Her financial advisor suggested opening a Community Foundation fund to support students with financial needs at ISU while celebrating and honoring the legacies of her husband and son, also an ISU graduate. "Denise and her family are passionate about the education they received at Iowa State, and have been very supportive of the university and its students in many ways. As we discussed charitable giving options, the Community Foundation provided a win-win opportunity. Denise could create scholarships to benefit selected students in perpetuity, while giving more for less through the Community Foundation's tax-wise Endow Iowa Tax Credit program," shares Johnne Syverson, CFP®, CAP®, Denise's financial advisor.
Thanks to the Community Foundation's collaborative approach, Denise's charitable fund supports two annual scholarships administered by the Iowa State University Foundation. The first is awarded to a student majoring in advertising, in memory of her late husband, and the second is awarded to a student majoring in finance, in memory of her son – a graduate of ISU's College of Business.
Denise appreciates the spark education had in igniting her career. Now, thanks to the scholarships her family is providing others, the torch is being passed on to future generations of Cyclones.
"I truly appreciate the opportunity to meet each of the scholarship recipients," said Denise. "I enjoy getting to know the deserving and talented young people. I am humbled by all they have already accomplished in their lives and look forward to what they will go on to achieve in the future." - Denise Essman